Our Main Line is always open Thursday thru Sunday!
Even during these scheduled special events.

NRA RSO Certification Course
April 8, 2017 @ 8:30 am

-

5:30 pm

$0.00
Event Navigation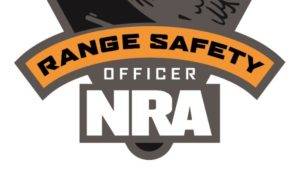 MGAC will be conducting a limited NRA-RSO training and certification course this Saturday at 0830. It will be a 9 hour course with a working lunch which will be provided. There are only 12 available seats and it is first come first served. This class is being offered FREE OF CHARGE to those 12 lucky individuals who step forward to help our volunteer driven club meet the safety requirements for our range operations. You must be 21 years of age or older to qualify. There is a requirement of 4 hours of volunteer service to MGAC per month for one year to be admitted in to this class and a signed agreement will be required. This is a reasonable expectation for the value this certification brings to anyone who holds it and is willing to develop their skills in assisting MGAC or any other range where they may volunteer or seek paid employment!
You must me an NRA member in order to qualify. If you are not a member of the NRA, you can register online and your proof of NRA membership will be required on the day of the class.
If you feel this opportunity is right for you, please submit the following information ASAP as the course is only 5 days away. You may Facebook message this information or email to manateegunclub@gmail.com.
Name (first & last)
Gender
NRA number
DOB
Address
Phone #
E-mail